AM1160 Chicago Hope For Your Life
Day By Day airs on several stations in the Midwest, including AM1160 in Chicago, the Calvary Radio Network that reaches Illinois, Indiana and Wisconsin, along with the Living Radio Network in Iowa and Nebraska.
The Day By Day Radio Program can be heard on several stations.
We are continually trying to find creative ways to make God's Word more accessible to our listeners.
Day By Day with Pastor Phil Ballmaier
Airs Monday-Friday
Thanks for listening!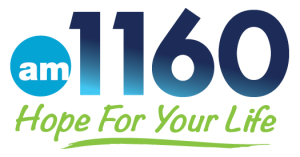 Today's Message on AM1160